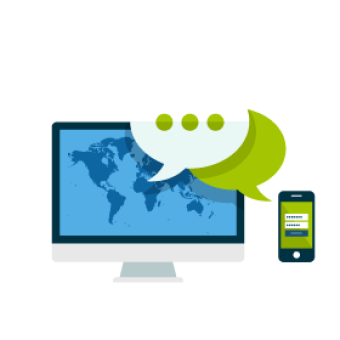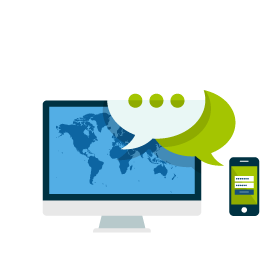 Social Media Marketing Management
The Search Specialists offers an effective social media marketing strategy can help you grow your business by connecting with people where they are most: online. We help maintain your social presence and engage with your chosen audience.
As a full service social media marketing management service, our experts will help you reach your business goals. We will help you identify your target market, engage them with share-worthy content, establish brand awareness and ultimately buy.
The Search Specialists will tailor Social Media Marketing strategies specifically to your business depending on what your objectives are. Did you want to get more likes to your page? Have people share your content? Run a contest locally or nation-wide? Create a shareable coupon? All of these things help in creating brand awareness and prospect engagement.
Some of the most popular social media platforms include Facebook, Google+, Twitter, Pinterest and LinkedIn. The most popular and best reaching generally is Facebook. We can target who you need to, when you need it to happen.
Brand Monitoring
We'll help you improve your business visibility and discover how people interact with your brand.
Facebook Contests
Facebook contests are great for targeting your niche and promoting the like, share & comment aspects which make Facebook such a powerful online marketing tool. We can custom create whatever you need.
Social Media Management
The Search Specialists can manage your social media accounts on your behalf and engage your brand with your chosen audience.
Setup & Custom Profile Design
We can also create and maintain your social media profiles on platforms like Facebook, Pinterest, Twitter, LinkedIn, Google+ and more.
"We've looked at a lot of SEO solutions but these guys were always the clear favorite. Our phones never stop ringing and all of our business now come from online." Kathy C.
Owner - Five Diamond Cleaning
"They SEO'd my eCommerce site and it changed everything. Now I'm being found in the search engines everyday like never before. Definitely recommend!" "This incredible team managed to not only get us top positions on Google for all of our top keywords, but they kept us there, as well! I would highly recommend this company to anyone." Gabriel Townsend
Quality Realty Service
Tell us about your social media project and start today
Let us help unlock the full potential of your business's social media marketing and online presence!