Dental Internet Marketing

In recent years, the competition in the dental industry has increased significantly in all areas of the United States. In fact, since the recession, 75 percent of established dental practices have reported declines in production.
Just a few factors contributing to this growing concern include:
Increasing number of dental schools
More competition in the same area
Increased competitor marketing practices
Changes in consumer habits
Decrease in insurance reimbursements
While these statistics are alarming, there's a tool you very well may be underutilizing that could prove to be a game-changer when it comes to keeping up with the growing competition. Dental Internet marketing gives you the new patients you need each and every month, as well as retain old ones by offering them quick and easy access to the information they're looking for when they seek  your dental services.
Dental Internet Marketing – Direction and Strategy
It's not always difficult to set up a website, and most dental clinics offer some type of online presence. However, they fail when they neglect to promote it with expert dental internet marketing. The only way traffic arrives at their sites is when a correct link is provided. Unfortunately, this means new patients seeking dental care end up in other offices if your competitor is doing more or better internet marketing. In order to ensure your clinic comes up as a top result in the popular search engines such as Google, you need to employ strategy and spend time in dental Internet marketing. This can be difficult to achieve, but here at The Search Specialists, we can take care of the hard work for you. Some of the internet marketing strategies we can employ for your dental practice include:
Focus on a variety of keywords relevant to your services and region
Dental SEO
Social Media
Content Creation
Social media maintenance
Link establishment back to your site
How Can Dental SEO Turn Into More Money?
Typical SEO for Dentists Internet Marketing Senario:
You have a dental practice in Salt Lake City and there are 3000 online searches each and every month for Dentists or dental services in the area you service. The profit from each service you provide is yours to decide. How many new clients would you need to make it worth your while? 5?,10?, 20? Even if you only received 10% of those 3000 searches to your website, that would be an extra 300 website visitors hitting YOUR site looking for YOUR services! AND, if only 10% of those website visitors (30) actually became brand new customers each and every month, well…. you can already start to understand the lucrative power of ranking in the search engines for your money making keywords! The potential for new patients and an expanding business is huge! Dental internet marketing can be very lucrative for your business and it is truly the answer.
Now consider how many specific dental services that you offer, and what if you receive additional new patients from searches like Root Canal, Braces, Veneers, Dental Implants, Teeth Whitening, and the list goes on……. Each of those other keywords also has searches in your area, every single month. If your dental practice is in need of more powerful online marketing because you're not ranking for many or all of these keywords that people search for each and every month in your area, act now and give us a call!
Gain Valuable Feedback
We live in a world of instant gratification, and your patients likely have higher expectations than they did in years past. The only way to discover what they expect to see in your office is to encourage feedback. However, don't expect them to take the time to fill out a feedback form in the office. When you have a strong online presence, they will be more likely to provide positive comments that can help you greatly improve your daily interactions with patients. This can be enhanced significantly when you employ the use of social media outlets such as Facebook and Twitter, and our staff can help you make the link between these sites and your webpage. This makes it easier than ever to gather the data you need to succeed.  We can help with all of the above.
Staying Ahead in the Dental Internet Marketing Game
It's no question that there are a number of challenges in the dental industry. However, it's now easier than ever to reach a larger pool of potential patients than in years past. The staff here at The Search Specialists understands the latest techniques to help drive traffic to your site. This allows you to invite in new business without ever having to take a phone call or explain your services. The minimal investment you make in our skills can pay off exponentially and help you stay ahead in the game. So call our office today to speak with a dental internet marketing specialist today.
or
About us and this blog
We are a digital marketing company with a focus on helping our customers achieve great results across several key areas.
Request a free quote
We offer professional SEO services that help websites increase their organic search score drastically in order to compete for the highest rankings even when it comes to highly competitive keywords.
Subscribe to our newsletter!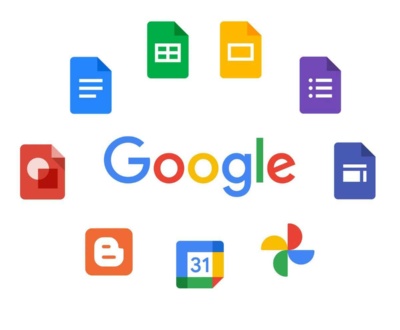 Google Stacking, also known as Google Entity Stacking, is an SEO technique…