Veterinary Internet Marketing

Our pets are part of our family, and when they fall ill, we understand the importance of finding quality veterinary care to get them back on their feet. Whether your clinic has been in business for a number of years or you're just getting started, there're exciting new venues when it comes to marketing the services you offer online. Unlike just a few short years ago, most people no longer look to the yellow pages to find a qualified vet to care for their pets and other animals. Instead, they turn to the Internet. A quick Google search can help them sort through the competition, and, if you don't show up, you risk losing a substantial amount of business. This is why your practice needs a better veterinary internet marketing presence. If you have yet to establish a website or know the one you have could use some work, The Search Specialists are here to help you optimize your search engine results.
Putting The Patients First Through Veterinary Internet Marketing
In business, it's important to put the customer first. In order to accommodate busy lifestyles, having a strong online presence is expected. Even if the quality of your veterinary services surpass others in the area, most customers will never know what they're missing out on if they can't find you quickly online. Studies have shown that when consumers see advertising for one service and not another, the service that is being seen is perceived to be the better option. Just some of the methods we can help you employ to increase your online traffic include:
Social media assistance
Veterinary Search engine optimization (SEO)
Better content creation
Implementation of targeted keywords that search engines will recognize
How Can Veterinary SEO Turn Into More Money?
Typical SEO For Veterinarians Senario:
You have an animal hospital in New York, and there are 3000 online searches each and every month for Veterinarian or Veterinarians in the area you service. The profit from each service you provide is yours to decide. How many new clients would you need to make it worth your while? 5?,10?, 20? Even if you only received 10% of those 3000 searches to your website, that would be an extra 300 website visitors hitting YOUR site looking for YOUR services! AND, if only 10% of those website visitors (30) actually became brand new customers each and every month, well…. you can already start to understand the lucrative power of ranking in the search engines for your money making keywords! The potential for new clients and an expanding business is huge! Veterinary internet marketing is the answer.
Now consider how many specific extermination services that you offer, and what if you receive additional new clients from searches like veterinarians for Dogs, Cats, Avian, Reptile, Surgeon, Emergency and the list goes on……. Yes, there are dozens of untapped keywords in your area in the veterinary niche! Each and every month those same keywords are being searched for again and again. If your veterinary practice is in need of more powerful online marketing because you're not ranking for many or all of these keywords that people search for each and every month in your area, act now and give us a call!
Saving You Time and Resources
The investment you make in veterinary Internet marketing pays back in more ways than you likely realize. For starters, you can make your basic information available for all to see rather than having to explain to each visitor or caller individually. Furthermore, you can make it easy for customers to interact with your business online, making it convenient for both you and them to schedule appointments, gather information, and provide comments and other feedback. You can easily track statistics in order to make valuable decisions that will further improve your business. Best of all, new clients are going out to find you, not the other way around!
Improve Your Online Credibility
Name recognition is important, and, if you don't have an easy-to-find website, customers in today's age may not find you credible. However, your strong online presence not only establishes you as an expert in veterinary skill and service, but it also gives you the chance to develop the level of name recognition you need to keep up with competitors in the area. Additionally, you can even let your work speak for itself with videos and images which will also help rank you higher in the search engines too!
A Whole New Outlook on Your Veterinary Business
Let's face it. We are living in the digital age, and traditional methods of finding the products and services we need are being abandoned. The staff here at The Search Specialists has extensive knowledge in the best approach to make your veterinary Internet marketing efforts a success. We can identify the best strategies that will help clients find your website, interact, and choose to do business with you rather than the competition.
or
About us and this blog
We are a digital marketing company with a focus on helping our customers achieve great results across several key areas.
Request a free quote
We offer professional SEO services that help websites increase their organic search score drastically in order to compete for the highest rankings even when it comes to highly competitive keywords.
Subscribe to our newsletter!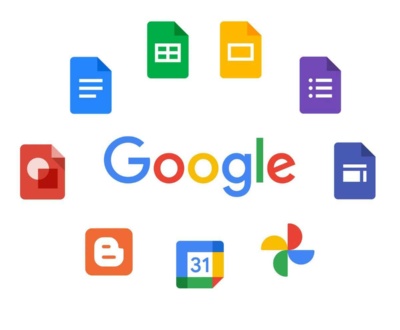 Google Stacking, also known as Google Entity Stacking, is an SEO technique…