Reinvesting in Your Business: Why It's Important and How to Do It Right
As the old adage goes, you have to spend money to make money. While tactics like adding new products to your lineup or shifting your sales focus can be lucrative, it's easy to overlook the importance of reinvesting in your business as profits begin to generate. Complacency in times of abundance can result in serious consequences later on down the line for your business. Now is the time to consider reinvesting, so let's learn how to do it right. 
The Case for Reinvesting in Your Business: Why It's Critical for Long-Term Success
If it's not broken, don't fix it. Sure, that's true in many circumstances, and it can be easy to fall into the trap of becoming comfortable with an upward trajectory of sales and growth. This is the perfect time to reinvest, and there are a few good reasons to back up this proven business philosophy. 
Reinvesting for Growth
When you plant a seed now, you expect a harvest later. Think of your investment as planting a seed within your business. Depending on the size of your operation and your current revenues, these seeds can come in many forms. A few that can yield significant returns include:
Upgrades to your office space

Reinvestment in marketing for growth

Continuing education for staff

Technological improvements to reduce labor needs

Purchasing better equipment

Low-cost stocks
Consistency is key, and you should never put all your eggs in one basket. Depending on your industry, there are endless investment strategies to consider, and exploring them diversely maximizes your chances for success. 
Reinvesting for Tax Breaks
That's right, reinvesting in your business gives you the opportunity to take advantage of tax breaks. Since reinvestment is considered a business expense, you won't have to pay any income taxes on this money. A creative way you can maximize tax breaks and keep overhead expenses low is to consider reinvesting in freelancers to perform work that doesn't require on-site attendance. Marketing and equipment spends are 100% write offs.
Pro Tip: To maximize tax breaks for your business, an area of reinvestment to consider would be an upgrade to outdated accounting software. 
Reinvesting for a Strong Employee Base
Just as important as it is to keep overhead low by outsourcing recurring tasks and one-time projects, reinvesting in the development and reinforcement of a strong employee base pays off for many years to come. Not only will you be more successful in recruiting new employees, but it'll be easier to retain the ones you already have. Just a few benefits of keeping your workforce happy include:
Improved productivity

Better engagement with the community

Reduced costs for recruitment

Boosted creativity and support within the company
Reinvesting to Keep Up with Latest Marketing Trends
Gone are the days when a fun radio jingle and local word-of-mouth advertising would suffice in providing a successful  marketing solution. Now more than ever, marketing trends are changing, and it's critical you keep up with the latest. Failure to reinvest excess profits in the exploration of new, innovative marketing avenues will leave you blindsided by the competition. Consider the following eye-opening trends:
In 2020, the investment dollars geared toward SEO advertising increased by 20% over 2019.

Competitors are responding to the rise in use of mobile devices by investing 22% more in mobile display ads since the break of the COVID-19 pandemic. 

Average cost per action or cost per click is increasing in both paid search and display ads across a diverse range of industries including Google ADs. 
Top Five Tips for Reinvesting in Your Business 
The case for reinvestment into your business is clear, and a great way to approach your strategy is to explore tried-and-tested methods big companies are employing. Let's take a look at the top five tips for reinvesting into your business. 
    1. Getting the Budgeting Ratio Right
Business can't be all about investment. After all, you have bills to pay, so it's important to effectively allocate every dollar. While each business will have unique considerations, a versatile rule of thumb is to incorporate the 50/20/30 budgeting rule:
50% earnings for daily operations including bills, overhead, salaries, etc.

30% for reinvestment in business development

20% in financial goals including stocks, bonds, and mutual funds
    2. The Power of SEO
Studies have shown that over 85% of people rely on online searches to discover local businesses. More than 80% of the global market reports shopping online. With these numbers expected to grow, it's critical your business shows up in the search results, and it doesn't happen just because you have a website. Investing in the latest search engine optimization strategies is a move that yields long term benefits since organic search results don't cost anything. Remember, the search engines frequently change their algorithms, so it's important to give your SEO efforts consistent TLC. Learn more about SEO and how it can take your business to the next level. 
    3. Consider the "What Ifs" 
You think it can never happen to you, so, when it does, many business owners are caught off-guard. Taking the time to create a disaster recovery plan provides everyone peace-of-mind in knowing what to expect in the event of a natural disaster. For additional reinforcement, consider purchasing business interruption insurance. This covers operating costs in the event you have to temporarily close. 
    4. Diversify with Investments Outside of Your Industry
Never put all your eggs in one basket. Diversify your investments by creating a portfolio with a broad base that limits investments in your field. This allows you to survive when the going gets tough in a particular industry. 
    5. Strengthen Your Foundation by Investing in Your Employees
Your employees are the backbone of your company, and it's critical you take steps to ensure they are happy, healthy, and knowledgeable. There are many ways to reinvest in your employees. Here are a few to get your creative juices flowing:
Host up training sessions to keep your current employees up-to-date on the latest industry trends and technical upgrades.

Hire new personnel that bring specialized talent to the organization.

Offer tuition assistance or reimbursement. This provides a two-sided benefit for the company. On one hand, you can attract the right kind of new hires who see the benefits of continuing education. On the other hand, current employees are encouraged to improve themselves, which in turn improves the company.
However you slice it, reinvesting if your business is key to your success and long term growth strategies. Online marketing including SEO is one of the most effective ways to grow your local business online. Check out some quick case studies and testimonials here to understand how this type of reinvestment can help you success and poise yourself above your competitors long term.
Need us to help with your SEO?
We're here to help
👇👇👇👇👇👇👇

About us and this blog
We are a digital marketing company with a focus on helping our customers achieve great results across several key areas.
Request a free quote
We offer professional SEO services that help websites increase their organic search score drastically in order to compete for the highest rankings even when it comes to highly competitive keywords.
Subscribe to our newsletter!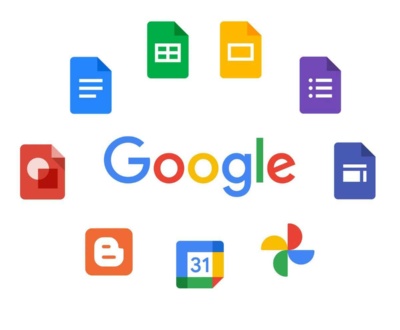 Google Stacking, also known as Google Entity Stacking, is an SEO technique…